The Hospitality of the Holy Family: This Advent let us journey to Bethlehem with the Holy Family by making a pilgrimage of the heart. What better way to prepare for the coming of the Savior than by imitating the preparation of Mary and Joseph? Before they set off on their journey to Bethlehem, God was working in their hearts. In the Scriptures, we are told very little about the Holy Family's trip from Nazareth to Bethlehem (Luke 2:1-7). We learn from St. Luke that Joseph had to travel to Bethlehem, the home town of his ancestor King David, to register his family in accord with the decree of Caesar Augustus that a census should be taken of the entire Roman empire. Mary, late in her third trimester, accompanied Joseph. Joseph must have assumed that there would be a place for them to stay once they arrived, for why else would he permit his very pregnant wife to travel with him? After all, this was a town where he had many relatives. Moreover, the Semitic culture highly esteemed hospitality. Nevertheless, we learn that there was no place for them to stay and that, away from comfort, security, and familiarity, Mary birthed Jesus. She swaddled him as mothers do and placed him in a makeshift crib (an animal feeding trough or manger) that I image Joseph the carpenter fixing up. There was no room for the Holy Family in Bethlehem, but there was room for Bethlehem in the cave. The hospitality of Joseph and Mary welcomed without hesitation any and all people who came to adore the Face of God.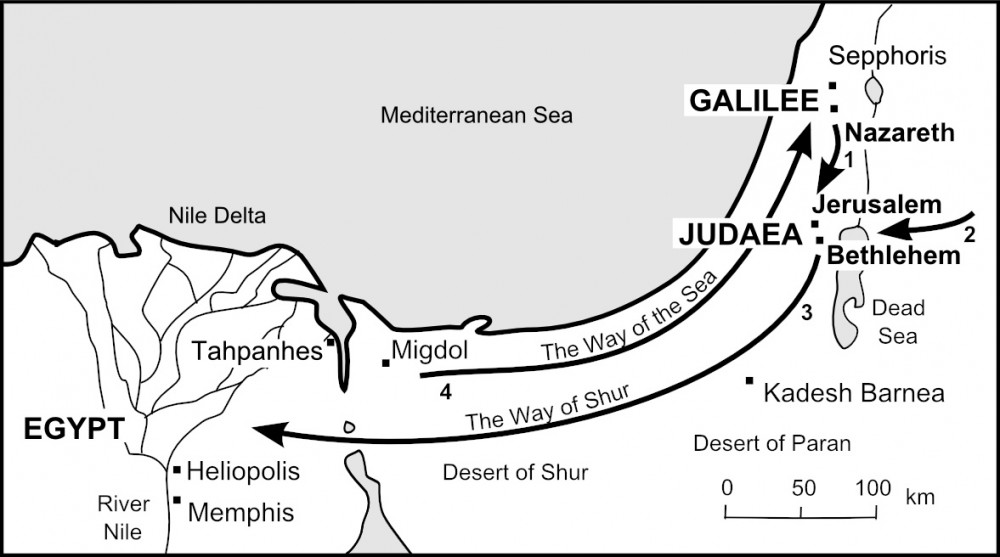 Joseph's heart journey: What took place in Joseph's heart preceding the Nativity of our Lord? When I think of Joseph's masculine heart, I think of the story of Jacob wrestling with God through an angel all night. Jacob was on his return journey home to Canaan, i.e. the Holy/Promised Land, to face his older brother Esau, from whom he had stolen their father's blessing and inheritance. Jacob did not give up and only promised to let go of the angel if the angel would grant him his blessing. The angel then changed his name to Israel, which means "to wrestle with God." Joseph too wrestled with God in his heart upon hearing the news that Mary (whose womb we may symbolically call the Holy/Promised Land) was pregnant. He was not the father. However, being a righteous man, he did not wish to shame her publicly, but wished simply to divorce her quietly. St. Matthew tells us that an angel spoke to Joseph in a dream telling him to take Mary into his home as his wife, and that she had conceived Jesus through the Holy Spirit. The Gospel tells us that when he woke up, he did just what the angel had commanded. (See Matthew 1:18-25).
Lessons from Joseph: From Joseph, we may learn many lessons. In a society where men and women wash their hands of commitment and responsibility, we see Joseph roll up his sleeves and respond to God's vocation. Once he heard God's call, Joseph did not flinch. By the standards of society, Joseph was justified to not deal with that which did not pertain him by law. But God called him to higher standards. His story teaches us how man proposes and God disposes – how "a man's heart plans his way, but the Lord directs his steps " (Proverbs 16:9). Joseph's own fiat, through his obedience to God, calls to mind not only the disobedience of our first parents but also the way in which Adam blamed Eve and refused to take responsibility for his own decisions. Joseph's responsibility or response to duty makes us remember Cain's response to God regarding his brother Abel, "Am I my brother's keeper?" Joseph's willingness to let go of his plans and readiness to accept God's plans reminds us of the popular saying – let go and let God. Once Joseph let go and let God, his heart was ready to journey to Bethlehem. This advent, God may be inviting us to let the Holy Spirit guide our decisions no matter how well thought out we may think our plans might be.
Mary's heart journey: What took place in Mary's heart preceding the Nativity of our Lord? When I think of Mary's feminine heart, I think of her powerful silence and active self-emptying that she must have undergone to ready herself to receive the Son of God in her womb. We are told in the Scriptures that Mary treasured all the human and divine mysteries that had been revealed to her in her heart (Luke 2:51). God reveals Truth, Beauty and Goodness through Mary not with many words (as only fools need to use many lofty words to explain what they do not understand) but, rather, through the Word. After birthing the Word, what more does Mary herself wish to say (other than, "do what He says to do" and expressing gratitude for her Lord for all the good things He has done for her and for humanity)? If the wisest only need a few simple words to express truth, the Seat of Wisdom herself only needs one Word to reveal the Truth. Let us delve into the Gospel story and see how Mary prepared her heart to make her pilgrimage to Bethlehem.
Lessons from Mary: We begin with the Annunciation, when the Archangel Gabriel first announced the Good News of the Incarnation. From St. Luke, we learn that Mary was greatly troubled by the Archangel Gabriel's greeting, "Greetings, you who are highly favored! The Lord is with you; blessed are you among women…Do not be afraid, Mary; you have found favor with God." (Luke 1:28,30) Mary, full of grace, took courage, trusted, and peacefully submitted to God's will: "Let it be to me according to your word" (Luke 1:38), which is the same as saying amen. Mary's faith, hope, and love in the Good News poured over into action. Her first initiative as the bearer of Good News was service. The maidservant of the Lord went with haste to serve her cousin Elizabeth, who was pregnant with John the Forerunner (Luke 1:39). Elizabeth, upon hearing Mary's greeting, was filled with the Holy Spirit and spoke with a loud voice: "Blessed are you among women, and blessed is the fruit of your womb!But why is this granted to me, that the mother of my Lord should come to me? For indeed, as soon as the voice of your greeting sounded in my ears, the babe leaped in my womb for joy. Blessed is she who believed…" (Luke 1:42-45). And Mary said, "My soul magnifies the Lord,and my spirit has rejoiced in God my Savior.For He has regarded the lowly state of His maidservant; For behold, henceforth all generations will call me blessed." (Luke 1:46-48). From Mary, we learn how faith, hope, and love puts the self aside and carries the Good News in service by caring for Elizabeth. She put her trust in the Lord and her love for Him poured out through service. This attitude of self-lessness readied her heart to journey to Bethlehem and see the needs of others in love (she welcomed any and all with maternal hospitality into the humble stable) and not judge them when they did not see her needs on the way. This advent, God may be calling us to pray for heart hospitality and welcome into our hearts those people who have not welcomed us into their hearts. For this, our hearts must be like the humble Nativity scene, stripped of human comfort and security, and filled with Jesus and his gifts of gold (virtue), frankincense (prayer), and myrrh (suffering).
I invite you to spend time this advent observing what God is doing in your heart as your journey to Bethlehem. What lessons does God want to teach you as your heart makes pilgrimage? How are you letting go and letting God? How are you making room in your heart for Jesus? Who is Jesus inviting into your heart?